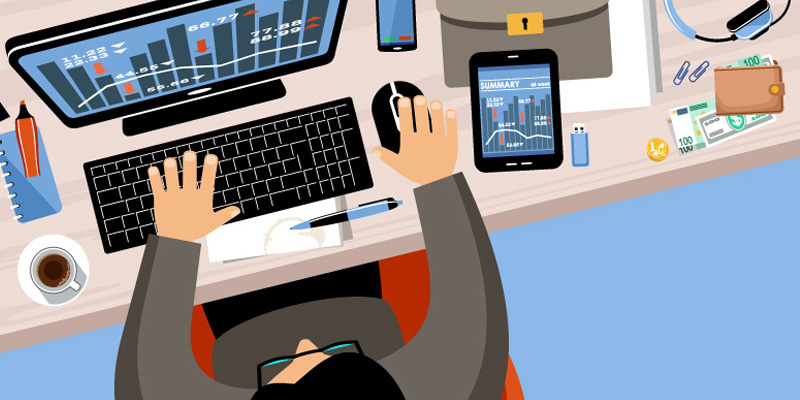 How to Send demo to No Limit East

Learn how to send a demo to record labels. This guide will help you through the demo submission process and get your music heard by No Limit East or other record labels. These are suggestions. Please, consult qualified professionals before you make a decision based our information.
HOW TO SEND A DEMO AND GET SIGNED BY A RECORD LABEL


Do you have finished tracks and want to send a demo to record labels? Signing your music with an established record label is the best way to reach a global audience. But how do you get a record label to listen to your demo, and how do you persuade them to release it? This guide outlines several critical steps to help with the demo submission process.
1. DEMO SUBMISSION PREPARATION
Preparing your demo for submission is an essential first step. Before you send a demo to a record label, ensure your music is sounding the best it possibly can. Don't waste an A&R manager's time with unfinished or poor quality tracks. Make sure your tracks are finished, mixed down, and either mastered or ready for mastering. Send your best work!
How do you know if your tracks are ready for release? The short answer is, ask for feedback. Seek feedback from people whose opinion you value such as another music producer with experience. Moreover, be cautious about asking close friends and relatives. They may not provide hard criticism because of their close connection to you.
Furthermore, ensure you're exporting your tracks in the correct format and tagging them properly. Most labels prefer links to stream demos over downloading them. Make sure the exported tracks meet the requirements of your preferred streaming service. Or, find out what file format a label prefers and use a service like Dropbox to send a download link. Labels often prefer MP3 files over other formats because of there smaller file size. Also, give your tracks clear file names and ID3 tags. For example, Artist Name, Track Title, and contact information such as an email address.
Lastly, DO NOT send demos with copyrighted material unless it's cleared for use. Labels will reject tracks that could land them in legal trouble. Moreover, avoid sending remixes and mashups. Labels want original work and not to worry about copyright issues.
2. RECORD LABEL RESEARCH
Many record labels specialize in a specific genre and style. It's essential that you research a label before sending them your demo. Also, make sure your music aligns with the music they release. It makes zero sense sending a future house track to a techno label.
Moreover, check out the other artists signed to the label your researching. Does your style of music sound similar to theirs? Also, research artists that produce the same style of music as you and find what labels work with them.
Lastly, compile a list of the labels you want to release with the most. Familiarize yourself with those labels. Look for their website, SoundCloud, Facebook Page, Twitter account, and other channels. Find names and contact information such as the A&R manager's email address. Also, locate their demo policy!
The more you know about the label, the better. The information you collect will help you personalize your message during the submission process. It will also help you reach the right people.
3. READ THE DEMO POLICY
Once you have your list of labels, locate and carefully read their demo policies. Most labels have a demo policy displayed on their website. A demo policy outlines a set of guidelines they require for demo submissions. Some also offer advice. Demo policies often include information about:
Unsolicited demo submissions:

 Many labels reject unsolicited material for legal reseasons.

Copyrighted music:

 Most labels ask for original full-length tracks. They often reject remixes, mashups, short previews, unfinished tracks, and anything with copyrighted material.

Acceptable demo formats:

 For example, private SoundCloud or Dropbox links, MP3 or WAV attachments, CD, thumb drives, etc.

Mastering and mixdown preferences:

 Some labels even ask for specifics like a mixed down track with -6db of headroom.

Email format and artist details:

 For example, a label may request the basics such as artist name, track names, and contact info. However, other labels may prefer an EPK (Electronic Press Kit), a bio, music career achievements, photos, or other artist details.

Contact instructions:

 These could include email or submission form guidelines and other contact information.

Follow up explanations:

 Many labels make it clear that they will contact you if your music is accepted. Others may give follow up instructions.

Additional info:

 Some labels explain how many demos they receive and the hardships of listening to every one. They may also offer insight into how they handle demos.
4. SEND LINKS INSTEAD OF FILES
Before you send anything, find out how the label accepts demos. Most labels prefer private streaming links to your hosted demos. For instance, private SoundCloud links with downloads enabled have become an industry standard. Moreover, sending a link to stream your demo is fast and easy. The easier you make it for someone to access and listen to your music the better.
Avoid attaching your tracks to emails unless the label prefers it. Emails with attachments are often deleted for security purposes or end up in the Spam folder. Also, files can take long to download, clog inboxes, and can seem suspicious.
5. USE OFFICIAL CONTACT METHODS
Most people in the music industry have public accounts on social media. Although these accounts let you message them directly, it doesn't mean they want to receive your demos there.
It's a professional courtesy to communicate on the label's official channels. Avoid messaging through social media to ask about your demos. Personal and business communication are two different things. Demos sent in social media messages are often rejected or never read.
Instead, look for a label's official contact methods for demo submissions. Visit the label's website or Facebook page and locate their contact or demo submission instructions.
6. PERSONALIZE YOUR MESSAGE
Record labels can receive dozens or even hundreds of demo submissions a day. Personalizing your message is vital to stand out from the crowd.
Like any emails, the golden rule is to keep them simple, concise, straight-to-the-point, and polite. For example, briefly introduce yourself, say something about your track(s) and why they are a good fit for the label. Below are some best practices:
HELPFUL DETAILS
Crafting an enticing subject line that will persuade someone to open your email
Mentioning what city or country your from or currently living in
Listing some well-known artists you've collaborated with or supported
Listing a few gigs you performed at if they are well-known venues, clubs, or festivals
Mentioning other tracks or artists you like from the label
Asking for feedback
UNHELPFUL DETAILS
Listing artists you think you sound like
Giving your music a specific genre
Listing links to demos with lots of plays. Labels want exclusive music that is not public.
Overselling yourself, adding spammy details or being unrealistic
Adding too many links
Including a long bio
Inappropriate language
Lastly, avoid sending mass mailings to multiple labels. This approach is not effective and often rejected. A&R managers are keen to spot lazy attempts using marketing software and unsolicited emails. It's always best to put in the effort and personalize your email to the specific record label.
7. BUILD RELATIONSHIPS
Building relationships and networking in the music industry is always helpful. Get out and connect with people, regardless of their status. Try to meet other artists, producers, DJ's, publicists, booking agents, label staff, fans, and anyone else in the music industry. These connections could lead to opportunities. But, do so in a professional manner and don't be a stalker.
8. FOLLOW-UP EMAIL
The waiting game starts once you send your demo to a label. It takes some patience before knowing your tracks fate. It also takes time to go through demos, especially for labels that receive 100's a day. Moreover, it could take several weeks before getting a reply.
If the label has a demo follow-up policy, make sure you stick to that. If not, it's safe to send a follow-up email after a couple of weeks. Send a short, polite email asking if they received your demo and had a chance to listen to it. The hard truth is, you will get a reply if they find your demo is a good fit the label. Otherwise, you should not expect a response.
9. DEALING WITH REJECTION
Don't despair if a label rejects your demo. Perhaps the rejection has nothing to do with your track's quality, but rather it doesn't fit with the label's sound. Take it as a learning experience and continue improving your music. Accepting rejection and learning what works and what doesn't helps you grow as a producer!
Send a polite email thanking them for taking the time to check out your music. Also, ask for feedback, advice, and suggestions of other labels that may like your music.
Also, don't scratch a label off your list if they reject your demo. You can always send another demo to labels that have rejected you in the past.
10. DEMO SUBMISSION CHECKLIST
Below are some top Dos and Don'ts to help with demo submissions. Before you send a demo to a record label, check out these tips:
DON'T
Send bulk emails to multiple record label contacts
Send a demo through social media messages
Tell the A&R that your demo is a work in progress
Send unfinished tracks, remixes, or mashups
Send tracks with copyrighted material
Attach MP3, WAV or other files to emails unless it's preferred
Send more than three tracks at once
Write long or spammy emails
Stalk record label staff if they take long to reply
Get discouraged if your demo is rejected
DO
Research record labels
Follow a record labels demo policy
Communicate on the label's official channels
Personalize your demo submission message
Send private SoundCloud links with the downloads feature enabled
Detail your success in a clear, simple, and concise way
Be polite and use appropriate language
Seek feedback and advice
Establish an online presence and branding material
Build relationships and network with people in the music industry
CONCLUSION
These tried-and-true tips are sure to guide you in the right direction during the demo submission process. When you're ready to send a demo to a record label, remember that first impressions make a difference. Good luck!
Click to send your demo
Read Original article at 
https://iconcollective.edu/send-a-demo-to-record-labels/